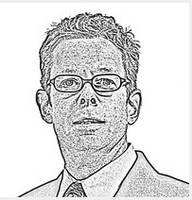 Leonard Wallace Broker and President
Residential Properties Specialist
(301) 675-9036
Broker of Record since 1986
CRS -- Certified Residential Specialist
GRI -- Graduate, Realtor® Institute
Leonard Wallace moved to Greenbelt in 1977. He graduated from Eleanor Roosevelt High School in 1980 and attended Capitol College working towards a degree in Electrical Engineering. In 1985, he became a licensed real estate agent and joined Nyman Realty at the location now occupied by Domino's Pizza in Greenbelt. In 1986, he obtained his real estate broker's license and founded Realty 1, Inc. to specialize in selling homes in Greenbelt. The office was originally located in the old barber shop space, now occupied by Beijing of Greenbelt. In 1989, the office moved to its current location at 109-B Centerway in Greenbelt. Original Greenbelters will remember it as Ben Franklin's 5-10.

Linda Ivy
(301) 675-0585
lindaivy@aol.com

Hello! My name is Linda Ivy. I am a Maryland Realtor and Notary and am licensed to assist with purchasers and sellers all over the state of Maryland. I have been a Realtor for 4 years with Realty 1, whose office is in the historic Roosevelt Center. I have worked with Real Estate on other levels for 16 years.
I moved to Greenbelt in 1973, first living in University Square, then moved to Greenbelt Homes, Inc. when my son was 3 and my daughter just 3 weeks. Our family grew and we moved to a larger home in Greenbelt. My husband and I raised 4 children in Greenbelt. They all got the benefit of local schools, playgrounds, sports, swimming, camps, bike paths, classes that Greenbelt has to offer. I have three beautiful granddaughters.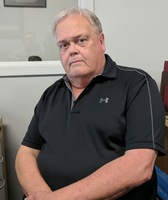 Mark Riley
(301) 792-3638
Mark Riley has been selling homes as a Realtor in the Washington Metropolitan area since 1983. He is a multi-million producer and provides unique and innovative marketing programs to reach the widest audience possible for his Sellers. As a Buyer's agent, he has prepared hundreds of detailed offers for his clients. Mark is a 1973 graduate of the School of Business at the University of Maryland. He is also a member of the Prince George's County Board of Realtors. He has completed transaction in Prince George's, Baltimore, Montgomery, Anne Arundel, Howard, and Wicomico Counties. He will be happy to help you as a team member with Realty 1, Inc. You can reach Mark at 301-792-3638 or 301-982-0044.